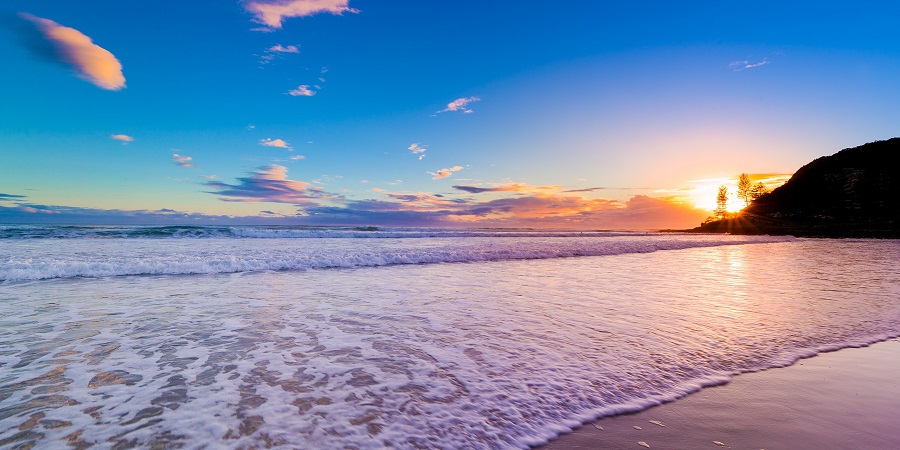 A New Day…A New Design
A new day and a new design indeed!  Back in December, I told the story of how The Angry Millionaire blog was lost due to my negligence.  Well, today, I am happy to report that the Angry Millionaire blog is back and looking better than ever!
Mike Smith, over at madebyguerrilla.com, had been "bugging me" for years (literally) to allow him to redesign The Angry Millionaire.  Finally, I was at the point in my life that I needed to either put up or shut up.  I also felt that if I had a really nicely designed blog, I would be more motivated to write.  Since Mike proudly claims that he "builds kick ass websites for amazing clients," I had to put Mike to the test.  After trading a few emails with Mike about the design, he started work.  After couple days had passed by and an assumed dozen or so Monster Energy drinks were consumed, Mike was presented me with a draft of the redesign.  I was impressed.  After another day of back and forth email conversations and tweaking, the site was completed and commissioned.
So, What is new abo

ut the design?
First thing you will notice about the new design is that it is clean, organized, fun and professional looking.  You will also notice the new and awesome looking category logos.  I have decided to create a set number of categories to label each one of my blog posts.  Currently, the categories I am going to blog about are:
Money     Life     Travel     Projects     Reviews     Uber/Lyft
Money – In this category, of course, is where I will be talking about anything that revolves around the subject of money.  Whether it is saving for retirement, investing in rental properties, or how to properly pick and manage credit card, all things money-related will be discussed here.
Life – Here I will be talking about everything that is going on in my life that doesn't fit into any of the other categories.  I could be writing about my college experiences to helping my daughter become a better soccer goalie.
Travel – This is probably one of my favorite categories to talk about, other than money of course!  In the Travel category, I will talk about the places I have traveled, the food I have eaten and the culture I have experienced.  The best part will be the pictures I intend on sharing.  I will also share the travel tips I have learned the hard way!
Projects – This is another favorite of mine.  In this category, I will share all of my current and past projects.  I could post a video about how to easily manage 3 different email addresses or post pictures about my current ATV restoration.  Soon, I will be installing an over-the-air HDTV antenna installation.  Stay tuned for that project!  This will be the prime categories for any and all project hacks.
Reviews – Here I will be talking about product and service reviews.  Since I am a self-proclaimed Amazon.com shopping addict, I will share with you the products I purchase as well as what I think about them.  Keep an eye out for the Basis Peak watch I recently purchased as well as the Anker portable USB battery charger I use when I travel.  Don't be surprised if you see a review on a local Dallas, TX restaurant!
What's Next?
You will probably come to notice that the colors may or may not change on the blog.  I originally had it green, however, I thought it was too much green.   Please don't misunderstand. I love the color green when it comes to money, but it might be too much for this blog.  However, I am really taking a liking to this orange.  I feel the orange, red, and the green really contrast well with each other.  Another thing I am going to look into is drop down boxes for the categories.  For example, under projects, I may have other categories such as Life Hacks and/or Computer Hacks.  I am not sure that I want to lump everything into just one category.  Perhaps under reviews, I can sub-categorize the reviews under Food, Products, and Services.  I am fairly certain that I don't want to mix my food reviews with the Amazon.com purchased products reviews.
I am very fortunate that the internet is so forgiving when it comes to archiving.  A friend of mine told me that I could find all of my old blog posts on web.archive.org.  So, I will be adding my old blog posts back, one at a time.  My apologies if you see something you have already seen before.  I will not be adding everything, however, I will add what I feel is still relevant and interesting.  I may even add an update to the post.  I will label every old post with the original date it was posted and the same with any added updates.
Can you help?
It would be a true pleasure if you would leave a comment below and let me know what you think of the new site design.  Also, please make sure you never miss a blog post.  You can have every new Angry Millionaire blog post delivered right to your inbox by subscribing.  You can subscribe by entering your email address in the "Subscribe and Stay Updated!" box up at the top.  I promise that you will not be spammed and your email address will be kept confidential.  Remember, you can always follow me on Facebook, Twitter, Pinterest, and Instagram.
Until next time…KCMO…Keep Calm and Money On!
Johnathon Brady
The Angry Millionaire